How to buy at Shopping
Proxy Shopping Request Guidance
1Search for a product
Please select a store in the "Sites list" and put a keyword in the search box.
2Place an order (Request for Proxy Shopping)
1. Select a number, color, size, etc. and click the button "Add to cart."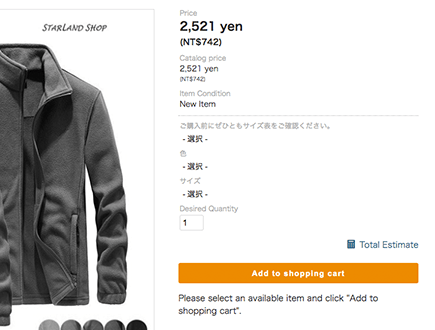 ---
2. Confirm the products in the cart and click "Request a proxy purchase."
---
3. On the confirmation page, select the following and click the button "Place an order for me."
3Check order history
On Orders page, you can track the order as well as the delivery status until the package reaches a warehouse in Japan.
Please kindly note that although you are able to cancel a purchase after placing an order by clicking on the "Cancel" button on Orders page, once the proxy shopping procedure has started, the "Cancel" button will disappear thus it is no longer possible to cancel the already placed order.